Main content starts here, tab to start navigating
Menus
Baramor will donate $3 for every feature menu item ordered to Dana Farber Cancer Institute! New features announced every Thursday!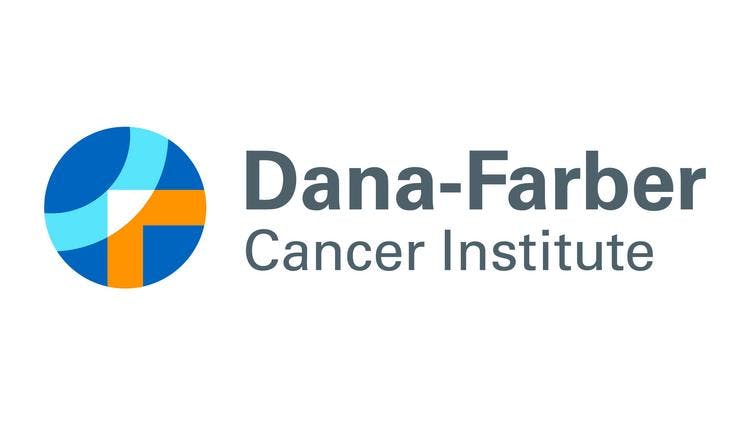 Loaded Mac and Cheese… Fries

Cheese curds, beer cheese sauce, shell pasta, crispy bacon, scallions

$12

Charred Cauliflower Soup VG GS

Grilled cauliflower, cream, potato, parmesan cheese crisp, fine herbs

$8

Steak Frites GS

12oz ribeye, thrice-fried russet potatoes garlic parmesan tossed, honey butter, chimichurri

$30

Butternut Squash Risotto VG GS

Butter roasted squash, wilted arugula, squash seed pickled onion relish

$19
Kitchen Hours:
Monday - Tuesday: 3pm - 10pm
Wednesday - Thursday: 12pm - 10pm
Friday: 12pm - 11pm
Saturday: 10am - 11pm
Sunday: 10am - 10pm
SharaMôr Plates
BaM Pan Pizza

Applewood smoked bacon, portobello mushrooms, red sauce, fresh mozzarella, provolone, parmesan, parsley

$12

Baked Crab Dip

Lump crab meat, old bay cream sauce, parmesan cheese, fresh herbs, pita points

$16

Loaded Baked Potato Spring Rolls

Bacon, scallions, cheddar cheese, whipped sour cream dip

$11

Chickpea Fritters VG

Pineapple salsa, jamaican jerk aioli

$10

Rhode Island Popcorn Shrimp

Old bay butter sauce, pepperoncini, lemon, chipotle aioli

$12

Portobello Arancini VG

Crispy rice croquettes, roasted mushrooms, aged provolone, arrabiata

$9

Crispy Brussel Sprouts VG

Honey balsamic glaze, goat cheese, sunflower seeds, chili oil

$9

Artisanal Cheese Board VG GS

Chefs choice of three artisan cheeses, accompaniments, crusty bread

$16

Classic Poutine

Hand-cut fries, tangy gravy, cheddar curds, shaved parmesan, scallions

$10

Add: Buffalo Chicken 5 | Cheesesteak 5 | Shrimp 8

BaM-BaM Cauliflower VG

Crispy florets, sweet and spicy sauce, scallions

$11

Jar o'Pickles

Chef's choice!

$5

Chicken Wings GS

Choice of: buffalo, garlic parmesan, barbeque, lemon pepper, sweet and spicy, salt and vinegar

$12

Loaded Nachos

Tortilla chips, nacho cheese sauce, bacon, pico de gallo, jalapenos, sour cream

$13

Add: Avocado Spread 3 | Buffalo Chicken 5 | Cheesesteak 5
Soups and Salad
Butternut Squash Soup VG

Herb roasted butternut, toasted squash seeds, garlic croutons

$8

Classic Clam Chowder

Little neck clams, cubed bacon, potato, celery, cream

$8

Winter Melon Salad GS

Winter melon, prosciutto, baby kale, pickled radish, pumpkin seeds, grated kasseri cheese, blood orange vinaigrette

$10

Add: Sliced Avocado 3 | Chicken 5 | Steak 7 | Shrimp 8 | Salmon 9

Apple and Fennel Salad VG

Spinach, roasted fennel, grannysmith apple, garlic croutons, dried cranberries, camembert, honey balsamic

$12

Add: Sliced Avocado 3 | Chicken 5 | Steak 7 | Shrimp 8 | Salmon 9
Entrees
Braised Short Rib Gnocchi

Spinach, cream, parmesan, preserved lemon sunflower seed gremolata

$28

Add: Chicken 5 | Steak 7 | Shrimp 8 | Salmon 9

Fungi Linguine VG

Portobello, kale, garlic, lemon, parmesan, garlic toasted ciabatta, white wine butter sauce

$19

Add: Chicken 5 | Steak 7 | Shrimp 8 | Salmon 9

Roasted 1/2 Chicken

Crispy brussel sprouts, buttermilk mashed potatoes, honey glaze

$24

Winter Grilled Salmon GS

Potato waffle, cream spinach, bacon, whole grain mustard sauce

$25

Tofu Wild Rice Bowl V

Wild and long grain rice, smashed avocado, pico de gallo, pickled onion, crispy tofu, soy glaze

$16

Add: Chicken 5 | Steak 7 | Shrimp 8 | Salmon 9

Steak Tip Risotto GS

Pan seared sirloin, portobello mushrooms, caramelized onion, parmesan crisp, orange zest and herb salad

$26
Burgers and Sandwiches
All burgers and sandwiches come with our house-made chips Substitute: Hand-cut Fries – 1 Truffle Parmesan Fries, Onion Rings – 2 Spring Salad, Cup of Soup – 3
Grilled Chicken Pita Wrap

Spinach, dried cranberries, goat cheese, pickled onions, sunflower seeds

$16

Short Rib Sandwich

Pulled short rib, house-made bbq sauce, pickled fennel, sharp cheddar cheese, brioche bun

$18

Philly Cheesesteak

Shaved ribeye, top-secret spices, caramelized onion, provolone, hoagie roll

$16

Buttermilk Fried Chicken

Double-breaded chicken thigh, lettuce, tomato, garlic aioli, brioche bun

$15

Get it Nashville Hot style!

Môr Burger

Char grilled 8oz angus, bacon jam, cheddar, pickled red onions, jalapenos, wilted kale

$15

Less Burger VG

Char grilled 8oz angus, lettuce, tomato, choice of cheese

$14

Add: Avocado spread 3 | Egg 2 | Applewood smoked bacon 2

Black Bean Burger VG

Lettuce, tomato, cheddar, avocado spread, jalapeno relish

$16
Draught Beer
Baramor Signature Ale

NE Pale Ale, True North, Ipswich MA

Pull for Charity

Baramor donates $3 every pint poured to rotating charities. Ask your bartender! Ipswich Brewery, Ipswich MA

Whisker'd Wit

Belgian Witbier, Beer'd, Stonington CT

Porter

Mayflower Brewing, Mayflower MA

Angelica

NE IPA, Lord Hobo, Woburn MA

Compass Crush

West Coast IPA, True North, Ipswich MA

Vincianne

Belgian Blonde, True North, Ipswich MA

Nugget Nectar

Imperial Amber Ale, Troegs, Hershey PA

Juice Bomb

NE IPA, Sloop Brewing, Hopewell Jct NY

Nitro Meat and Potatoes

Stout, Lord Hobo, Woburn MA

It's cheap, don't ask!

Rotating
Specialty Cans
Autocrat

Milk Stout, Narragansett, RI

Guinness

Stout, Ireland

Night Light

Lager, Night Shift, Everett MA

Ricky Weisse

Sour, Night Shift, Everett MA

Whirlpool

American Pale Ale, Night Shift, Everett MA
Bourbon
Bakers

Basil Hayden

Blantons

Buffalo Trace

Bulleit

Col. Eh Taylor

Eagle Rare

Elijah Craig

Jim Beam

Knob Creek

Larceny

Maker's Mark

Woodford Reserve

Jack Daniels
Rye
Bulleit

Dad's Hat

Old Overholdt

Sazerac

Templeton

Whistle Pig 10yr

Whistle Pig Old World 12yr
Irish/Canadian Whiskey
Bushmills Black Bush

Crown Royal

Jameson

Midleton Very Rare

Powers Gold

Redbreast 12yr

Tullamore Dew
Gin
Benham's Sonoma Dry

Bombay Sapphire

Bully Boy

C&K History of Lovers

Hendrick's

Tanqueray
Vodka
Absolut

Absolut Citron

Belvedere

Deep Eddy Lemon

Deep Eddy Ruby Red

Ketel One

Stolichnaya

Titos
Wine
Sauvignon Blanc

Whitehaven, New Zealand

Chardonnay

Parducci, California

Chardonnay

J Vineyards, California

Rose

Prophecy, France

Prosecco

San Marina, Italy

Cabernet Sauvignon

Chateau Souverain, California

Cabernet Sauvignon

Story Point, California

Malbec

Alamos, Argentina

Pinot Noir

Bridlewood, California

Zinfandel

By the bottle, Ghost Pines, California

Cabernet Sauvignon

By the bottle, Bear Flag, California
Cocktails
Alter Ego

Our twist on a negroni!

All Spice Banana Daiquiri

Silver rum, liqueur de banane, lemon, allspice bitters

The Smokey Burro

Mezcal, hellfire shrub, lime, tamarind, ginger beer

The Bloody South

Rye, blood orange shrub, bitters

Grown-up Lemonade

Vodka, house-made lemonade

Cold Blooded

Tequila, blood orange shrub, lime, agave

Sangria

Wine, brandy, cranberry, pomegranate, cinnamon, raw sugar

Cucumber Gimlet

Vodka, cucumber, lime, raw sugar

B's Niece

Gin, honey, lemon juice, tamarind
Scotch
Auchentoshan Three Wood

Balvenie Caribbean Cask 14yr

Chivas Regal

Dewars

Glenfiddich 12yr

Glenfiddich 14yr

Glenlivet 12yr

Johnnie Walker Red

Johnnie Walker Black

Lagavulin 16r

Laphroigh 10yr

Maccallan 12yr

Oban 14yr

Yamazaki 12yr
Agave
1800 Silver

Avion Silver

Avion Reposado

Avion 44

Casa Noble Blanco

Casamigos Reposado

Don Julio Blanco

Olmeca Altos Plata

Olmeca Altos Reposado

Omleca Altos Anejo

Siete Leguas Blanco

Siete Leguas Reposado

Union (mezcal)

Peloton Meurte (mezcal)

Del Maguey Vida (mezcal)

Xicaru Silver (mezcal)
Amaro
Amaro Dell'Etna

Averna

Cynar

Fernet Branca

Foro

Meletti

Montenegro

Nonino

S. Maria al Monte

Sibona
Rum
Bacardi Superior

Captain Morgan

Deacon Giles Amber

Goslings

Hamilton Gold

Hamilton 151 Overproof

Malibu

Real McCoy 3yr
Specials for the entire NFL season to watch the sport on Sunday and Mondays. Deals available all day Sunday and after 7:30pm Monday nights!
BAM-BAM CAULIFLOWER VG

Crispy florets, sweet and spicy sauce, scallions

$6

CHICKEN WINGS GS

Choice of: buffalo, garlic parmesan, barbeque, lemon pepper, sweet and spicy, salt and vinegar

$7

Game-Day Burger

Char grilled 8oz angus, lettuce, tomato, american, house-made chips

$9
Crispy Brussel Sprouts VG

Honey balsamic glaze, goat cheese, sunflower seeds, chili oil

$6

CHICKEN WINGS GS

Choice of: buffalo, garlic parmesan, barbeque, lemon pepper, sweet and spicy, salt and vinegar

$7

Game-Day Burger

Char grilled 8oz angus, lettuce, tomato, american, house-made chips

$9
Kitchen Hours:
Monday - Tuesday: 3pm - 10pm
Wednesday - Thursday: 12pm - 10pm
Friday: 12pm - 11pm
Saturday: 10am - 11pm
Sunday: 10am - 10pm
Breakfast
The Classic VG

Two eggs any style, bacon, hash browns, toast

$8

Biscuit and Gravy

House-made buttermilk biscuit, sausage gravy, sunny egg, fresh herbs, hash browns

$9

Chocolate Chip Pancakes VG

Three-stack pancakes, maple syrup

$11

Corned Beef Hash

Cured brisket, shredded potatoes, caramelized onion, two sunny eggs, toast

$10

Breakfast Cheesesteak

Shaved ribeye, scrambled eggs, provolone, hoagie roll, chipotle aioli, house-made chips

$16

Build Your Own Omelette VG

Hash browns, toast, choose any 3: bacon, cheddar, provolone, feta, avocado, potato, tomato, jalapeno relish, greens, caramelized onion

$12
Soups & Salad
Butternut Squash Soup VG

Herb roasted butternut, toasted squash seeds, garlic croutons

$8

Classic Clam Chowder

Little neck clams, cubed bacon, potato, celery, cream

$8

Winter Melon Salad GS

Winter melon, prosciutto, baby kale, pickled radish, pumpkin seeds, grated kasseri cheese, blood orange vinaigrette

$10

Sliced Avocado 3|Chicken* 5|Steak* 7 Shrimp* 8|Salmon* 9|Lobster 10

Apple and Fennel Salad VG

Spinach, roasted fennel, grannysmith apple, garlic croutons, dried cranberries, camembert, honey balsamic

$12

Sliced Avocado 3|Chicken* 5|Steak* 7 Shrimp* 8|Salmon* 9|Lobster 10
Burgers & Sandwiches
All burgers and sandwiches come with house-made chips Substitute: Hand-cut Fries – 1 Truffle Parmesan Fries – 2 Salad, Cup of Soup - 3
Grilled Chicken Pita Wrap

Spinach, dried cranberries, goat cheese, pickled onions, sunflower seeds

$16

Short Rib Sandwich

Pulled short rib, house-made bbq sauce, pickled fennel, sharp cheddar cheese, brioche bun

$18

Môr Burger

Char grilled 8oz angus, bacon jam, cheddar, pickled red onions, jalapeno relish, wilted kale

$15

Less Burger

Char grilled 8oz angus, lettuce, tomato, american

$14

Add: Avocado Spread 3|Egg 2 Applewood Smoked Bacon 2

Black Bean Burger VG

Lettuce, tomato, cheddar, avocado spread, jalapeno relish

$16

Philly Cheesesteak

Shaved ribeye, top-secret spices, caramelized onion, provolone, hoagie roll

$16
Sides
Egg | Hash Browns | Bacon | Smashed Avocado

$2

Pico De Gallo | Toast | Maple Syrup

$1
Desserts
Sweet Plantain Bread Pudding VG

Puerto Rican rum sauce, dried cranberries, vanilla ice cream

$5

S'MôR Cheesecake VG

Graham cracker crust, chocolate chips, marshmallow brûlée

$5

Peppermint Chocolate Creme Brulee VG

Peppermint custard, hershey's chocolate

$6
Mains
Hamburger

Burger served plain, fries

$8

Cheese 1

Grilled Cheese VG

Crispy sourdough, american, cheddar, fries

$8

Chicken Nuggets

Chicken nuggets, fries, choice of buffalo or barbeque

$8

Mac and Cheese VG

Shell pasta, cheddar cheese sauce

$8

Pasta and Butter VG

Shell pasta, butter

$8
Drinks
Orange Juice

Apple Juice

Chocolate Milk

Shirley Temple
Desserts
Mini Cannoli VG

Ricotta, berry syrup, powered sugar

$5

Caramel Swirl Cheesecake VG

Salted caramel, whipped cream

$5

Orangsicle Creme Brulee V GS

Orange curd, vanilla custard, crispy sugar top

$8
Snacks
Jar of Pickles VG

Chef's choice!

$5

Sour Cream and Onion Dip VG

Served with house-made potato chips

$8

Hand-Cut Fries V

$6

Truffle Parmesan Fries VG

$8

Onion Rings VG

$7